Submitted on February 25, 2013 - 2:00pm
Successful career paths are not always linear. Two alumni who received master's degrees in the 1990s are excellent examples of this. One went from ceramics to being a professor in Florida to production design in Los Angeles. The other studied Renaissance art history, moved into art education then to project management at dot-coms, and, finally, to executive search work (sometimes referred to as headhunting).
Naree (Wongse-Sanit) Viner received her MA in Art History in 1994. She had been thinking about museum/art education as a career path and was able to secure a one-year internship at the Getty Education Institute to explore that further after graduation. Her primary project was ArtsEdNet, a new website for K-12 teachers that would help them bring art into the classroom. Today this does not sound unusual, but 1994 was in the early days of website development. Viner enjoyed the challenge of learning as the project developed. She was also considering her options after the internship including a law degree (art and intellectual property) and a master's in public administration (education policy). Before she could commit to either of those paths, her supervisor at the Getty offered her a permanent position, and Viner decided to stay on. She was at the Getty until 1999, when she decided to move to the dot-com world.
Over the next four and a half years, Viner worked for three different companies. She began as a web producer for Lightspan, Inc., where she oversaw the Parent Channel, a portal site dedicated to K-12 education. She was performing work similar to what she had done at the Getty, but in a for-profit environment. Next, Viner moved to Quisic because she was interested in learning more about management; there she was a manager of instructional design. Her time at Quisic was overshadowed by the dot-com bust, and she had to deal with hiring and firing people within a relatively short timespan. She says, "After one year at Quisic, I had three different managers and went through four rounds of layoffs before I was finally let go myself. By then it was a relief!" Through the wife of a former colleague, Viner found a short-term position managing implementation of a new database at Crystal Stairs, a nonprofit focused on child care services and advocacy. That one project led to another and another within the organization. One of her last major projects at Crystal Stairs was heading a presidential transition committee. The search firm hired to find candidates for the position was Gary Kaplan & Associates (GKA), and Viner was their primary contact.
After the presidential transition was complete, Viner began to find her Crystal Stairs projects less interesting, and Gary Kaplan—having been impressed with her work in facilitating the presidential search—offered her the opportunity to try working in the executive search world. She started in February 2004 as a contractor, learning everything behind the scenes. By the end of that year, Viner took responsibility for her first full search. Her primary interest was in nonprofits, so she and a colleague started a nonprofit practice within GKA that focused exclusively on museums, social service agencies, and educational institutions. Viner states, "Executive search turned out to be the thing I was 'built to do'; everything I'd done up to that point, however nonlinear it might have seemed, made me a good recruiter. I don't know if I would have taken to it so well if I'd stumbled upon it earlier. I needed all that collective experience—at the Getty, in the dot-com world, and at Crystal Stairs—to draw upon first. I'm grateful to Gary for recognizing I might be good at search and for giving me a chance to try it."
During her time at GKA, Viner and her husband started a family, and they began thinking about moving to the Northeast to be closer to their extended families. GKA was a relatively small boutique firm that was only located in California, so that meant Viner had to start thinking about transitioning to a new company. Because she had become known in the executive search field, she was recruited by Heidrick & Struggles (H&S) in mid-2010 as part of the Education & Social Enterprise group (the firm's term for their nonprofit practice) to serve as the anchor for the museum practice. Viner was able to work in their Los Angeles office for the remainder of that year and then moved to their New York office at the beginning of 2011. Viner says that her MA in Art History sets her apart from many of her colleagues, and it has helped her and her firm to be selected for museum searches. Just a few of the museums for which she has sought directors or other high-ranking staff are: the Kimbell Art Museum, the Georgia O'Keefe Museum, the Dallas Museum of Art, the Smithsonian National Portrait Gallery, the Saint Louis Art Museum, and the Nelson-Atkins Museum.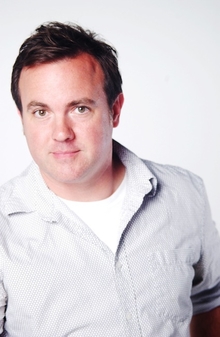 Ryan Berg received his MFA in ceramics in 1998. He landed a teaching position at University of South Florida (USF) in 2000, where he ran the ceramics program as well as oversaw the three-dimensional department and graduate students. He was given an award as best undergraduate professor in 2004. While at USF, he began writing film vignettes and saw his work shifting towards film, character, and performance. He also "started a performance/music group called Glitter Chariot that used character, costume, sets, and song to create nonlinear but still narrative pieces." In 2006, Berg realized it was time to leave academia and move into something different. Since film had been a long-time interest of his, he decided to make the leap from Tampa to Los Angeles.
The horror stories of trying to break into "the biz" in Los Angeles are legion, but Berg got lucky. He also feels that having multiple years of experience running projects and programs gave him an advantage over someone coming straight out of college. Berg answered a few Craigslist ads seeking art directors for short films. The first job he found allowed him to start making connections, and it built from there. He met a line producer who introduced him to director/actor David Wain, and Wain eventually introduced him to Rob Corddry who created Childrens Hospital. Berg ended up working on forty-seven episodes of that show and having a small acting part in two episodes. This is just one example of many television, film, and music video projects he has completed. Along the way, he also met David Michael Max, a production designer who primarily worked on commercials. Max taught Berg a lot about the ins and outs of production design, the area of work that is now his primary focus.
Berg fell in love with designing spaces. He also loved writing but ultimately realized that his best work was creating the visual and spatial settings for what other people have written. He takes a script and starts breaking it down to determine what is needed for every scene. He draws his concepts using SketchUp and Photoshop. The drawings and style boards go to his construction crew and the director. During filming, Berg continues to adapt the sets and props as changes in the script are made. His brother, Eric, is his supervising art director, and their close relationship allows Berg to trust him with overseeing some of the production when needed.
He sees a strong connection between production design and the sculptural/ceramic work he has done, both require working with color, shape, and space. The materials in production design are bigger and more varied, and he has a crew of workers who make his ideas a reality. Berg still maintains a personal studio and creates his own artworks when time allows. From 09 February through 03 March 2013, he has work at The Front gallery in New Orleans, and the group he started during his USF days, Glitter Chariot, performed at the opening.
Both Viner and Berg feel that their experiences as graduate students in the School of Art were an important part of their development. Viner says "Writing a thesis was a very important exercise; the process of doing research and writing, putting ideas and concepts on paper, was very formative. It's not even about writing the most sophisticated prose—it's more important to convey your ideas clearly and coherently, so people unfamiliar with the topic can follow along. In every job I've had, writing well was a highly valued asset. Also, writing a thesis means you have to be organized in how you work—setting a timeline and following it through. That is a necessity in almost any job if you're going to be effective." Berg states, "What the ceramics program taught me was the wide open world of materials and spatial experiences. The freedom allowed in that program and the support from the faculty and others like Jeffry Mitchell and my fellow classmates was huge in building a confidence in making and exploring. I often discuss my time at UW as the most exciting time in my life as a maker, and that experience really built my confidence. That time, and my tenure as professor at USF, really shaped my abilities to work in a top creative part of filmmaking, and I couldn't be doing what I'm doing without those experiences."
While their career paths differ widely, Berg and Viner would agree that constantly making connections with other people and being pleasant to those people are important parts of success. They have additional advice for current students. Berg says, "If you think your art degree and studies are a direct line to some job, you are going at it the wrong way. If you think of it as a way of thinking, of seeing, then you will be so far ahead of other specialized people. What you learn in art school is context over everything else—how things relate, whether color, shape, sound, or space. And from there, how what you make and think of relates to your world and any world is the critical thing. If you can think of it that way, you can apply that to anything." Viner states, "The best advice I could give is to be open to possibilities and flexible enough to change your plans if opportunities arise." After completing her undergraduate degree, she found the book What Color is Your Parachute? very helpful in considering the variety of possibilities that were open to her in the world of work. That book continues to be updated every year. She adds, "Ultimately it's more important to your happiness overall if you are able to arrange your work around your life, rather than the other way around."
Links for Naree Viner:
Heidrick & Struggles Profile
LinkedIn Profile
Links for Ryan Berg:
Design Projects
Artworks
Glitter Chariot